Sourcing
---
---
Sourcing the best coffee is at the heart of what we do at Caffe Crema. It is highly meticulous and essential work. We believe that everything from processing methods, varieties, growing altitudes, climate, soil and farm conditions to the way the coffee is served at Caffe Crema are a few of the many factors that shape and determine a coffee's overall quality.
At Caffe Crema, we do not refer to ourselves as the technical masters turning a raw product into something amazing, we are simply the final step, the face and translation of a greater story that gets told in the heart of Bedford town centre.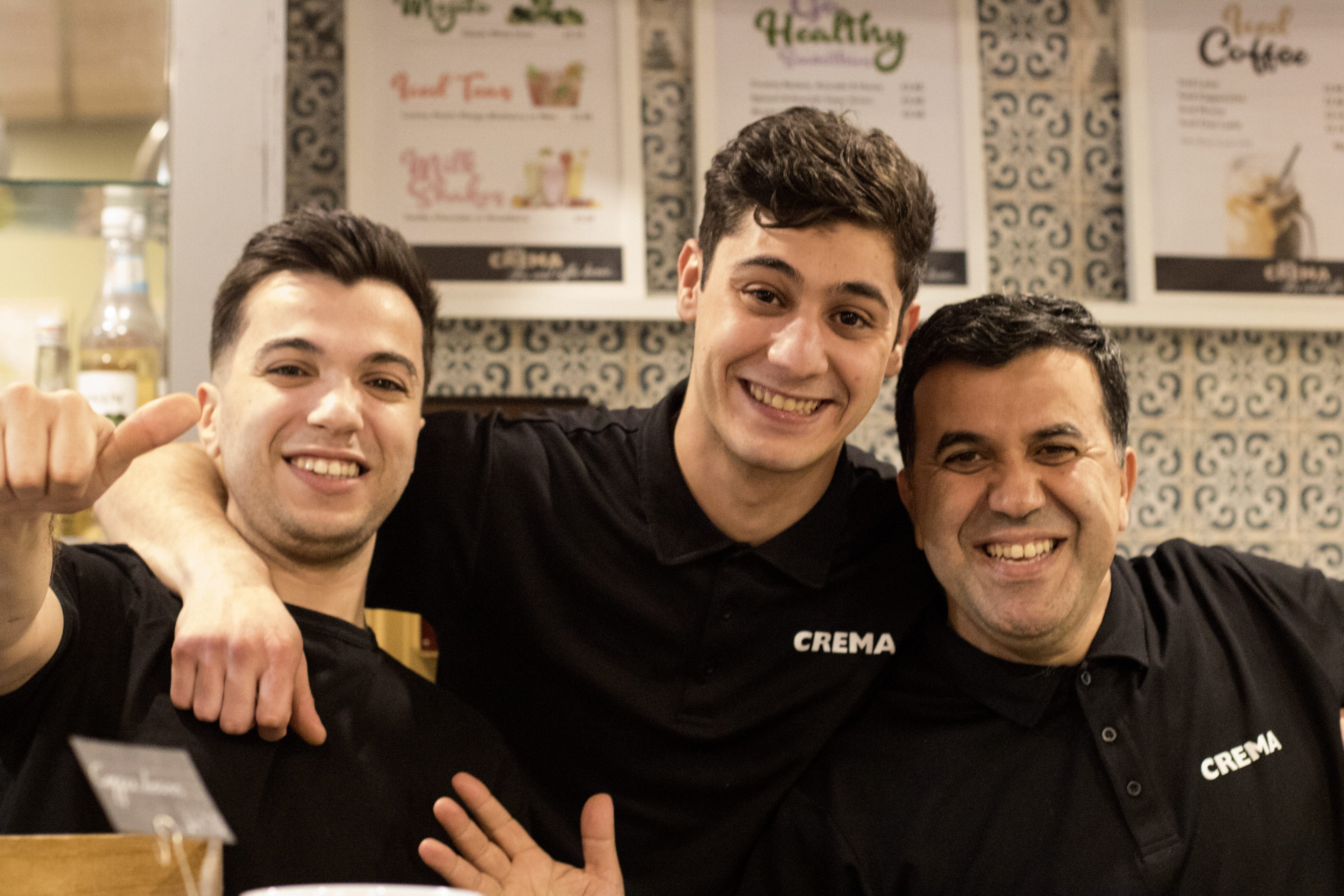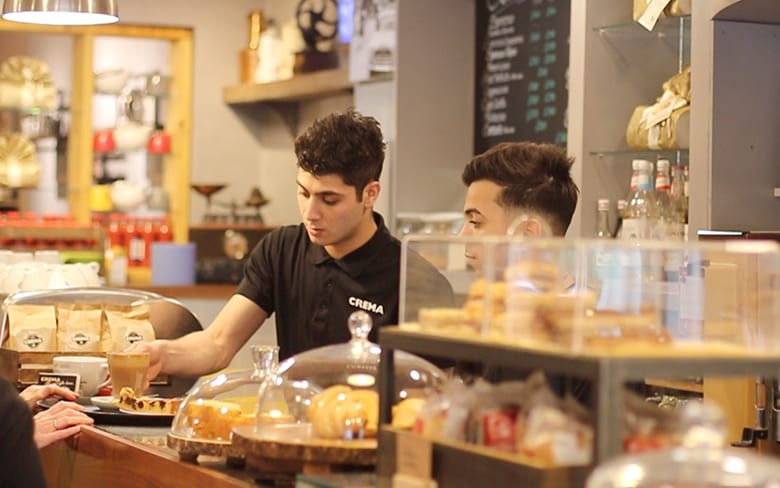 Our Philosophy
---
---
Our mission is always to share our understanding and love for coffee with our customers in an environment where they are made to feel special through our commitment to special service and our desire to create a difference. We want Caffe Crema to feel like your grandmother's kitchen; clean, cozy, welcoming and warm yet have a modern but comfortable feeling.
Our Coffee
---
---
Caffe Crema began as an aspiration to source, produce, and share distinctive, quality-focused coffee in Bedford. We are proud of our selected brand and comprehensive range of coffee beans. combining many years of experience, our coffee brings you an outstanding combination to suit every taste!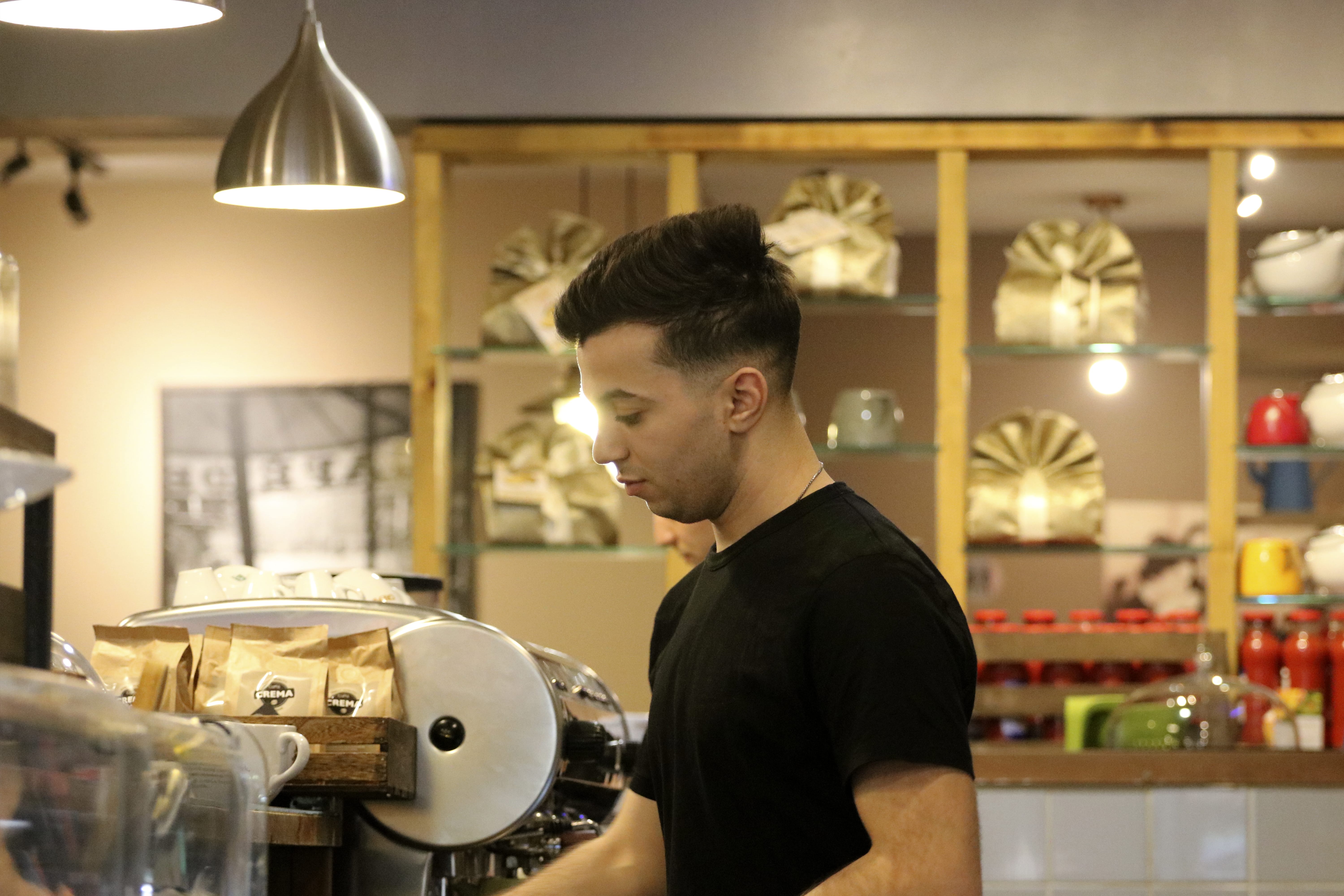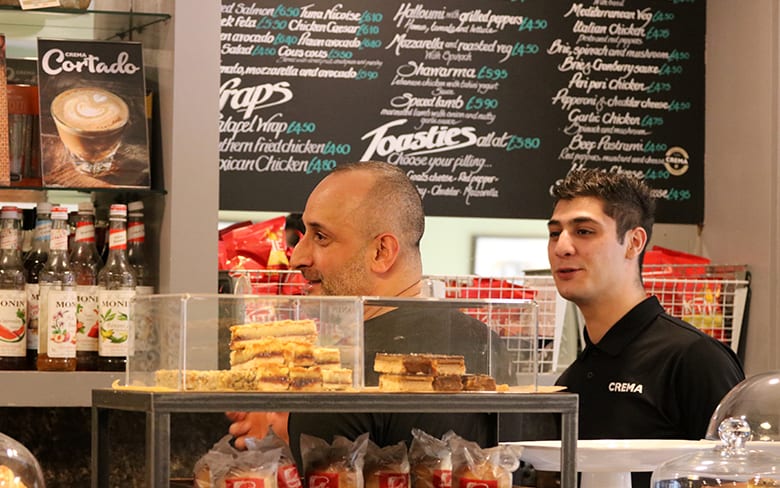 Our Overview
---
---
Coffee is a seasonal fruit and we always source the beans directly from origin in freshly harvested lots. We at Caffe Crema practice a small production methods that allow us to scrutinise and perfect our processes. We believe that attaining a perfect roast is an intuition, a smell, a sound, a slight change in colour, it's about careful attention to detail that comes through in every cup that we serve.